The master student Jonas Berberich, who is jointly advised by the astrophysicist Fritz Röpke and myself has been interviewed for our local Würzburg newspaper, see below.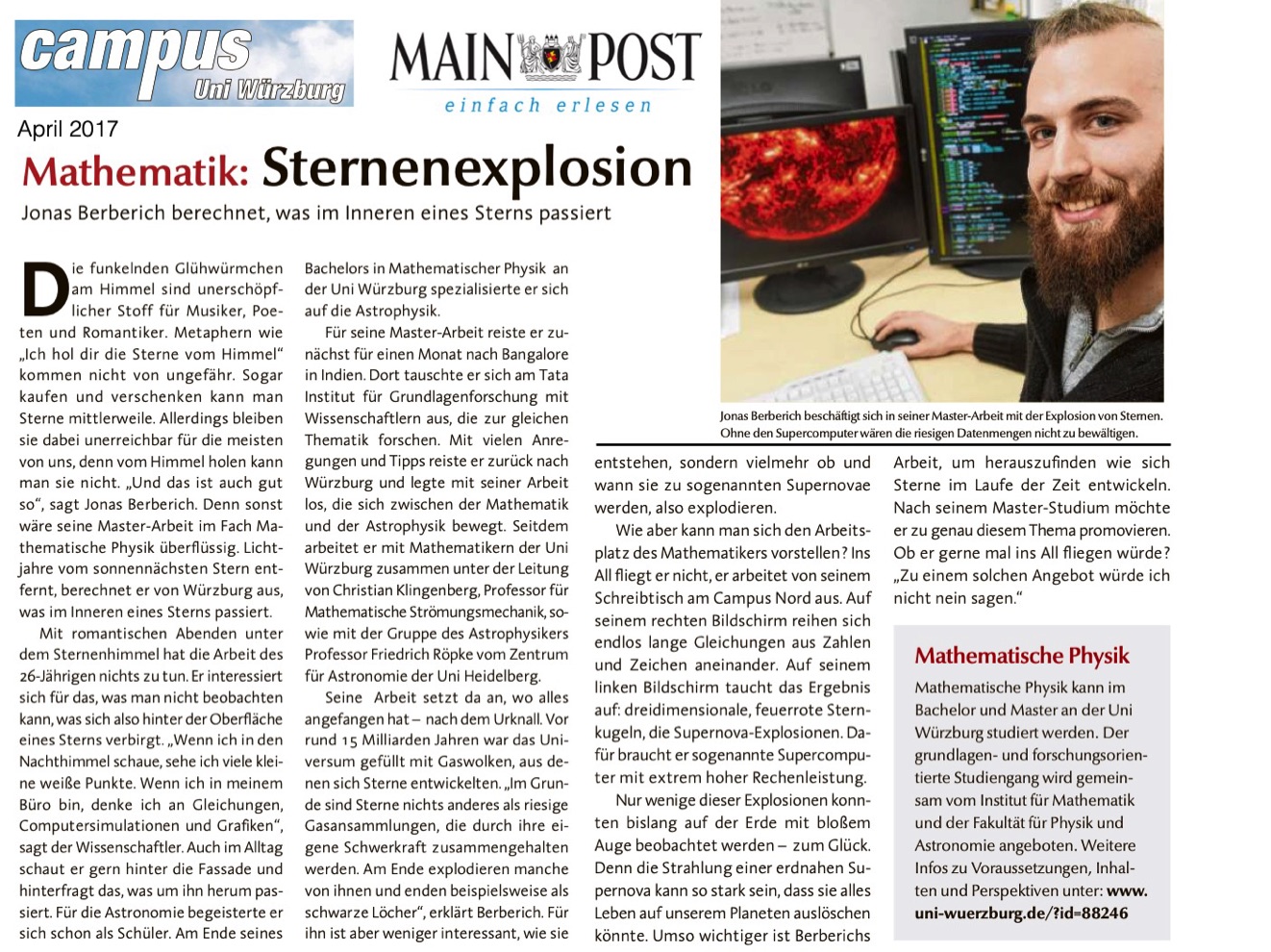 XI. Würzburg Workshop, Dec. 8 & 9, 2016: This workshop joins the work groups of Fritz Röpke (astrophysics, Heidelberg) and Christian Klingenberg (mathematics, Würzburg) in a mix of astropysical modeling and applied mathematics. For the conference photo see below.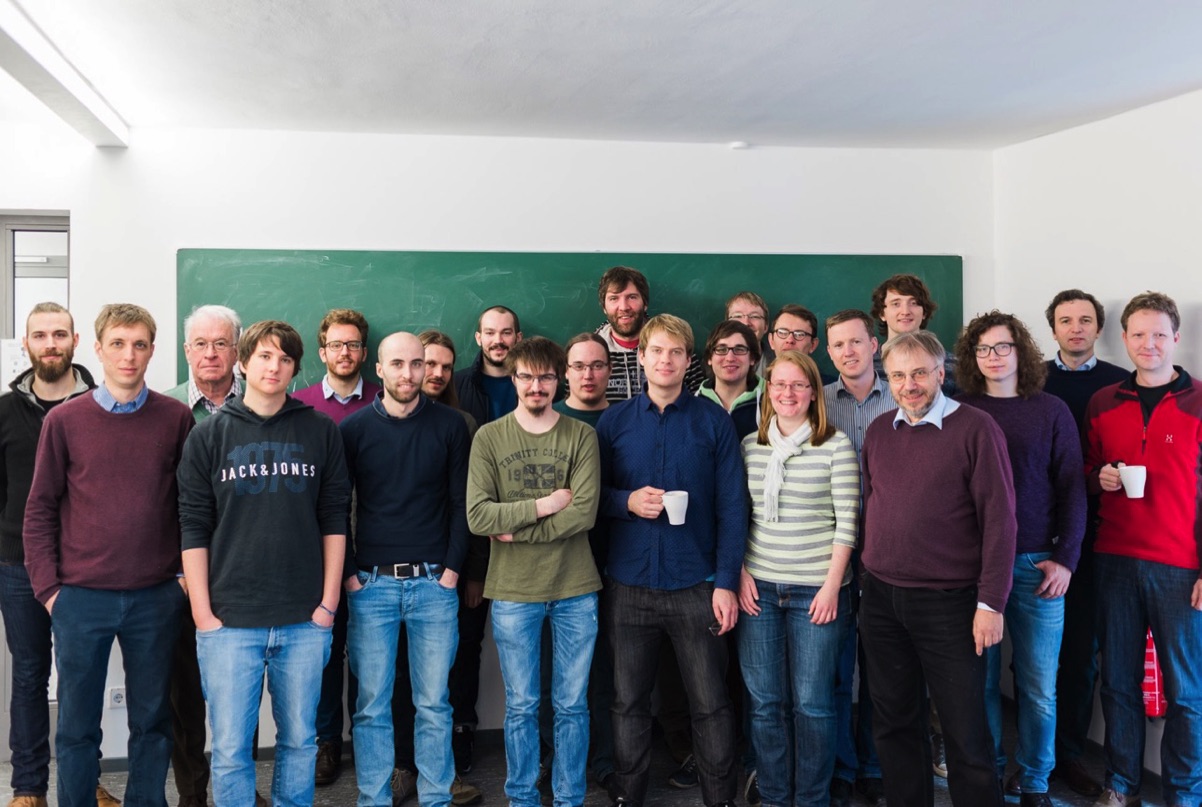 Our faculty of mathematics and computer science has a so called Christmas Colloquium. The announcement of this year's Christmas colloquium see below.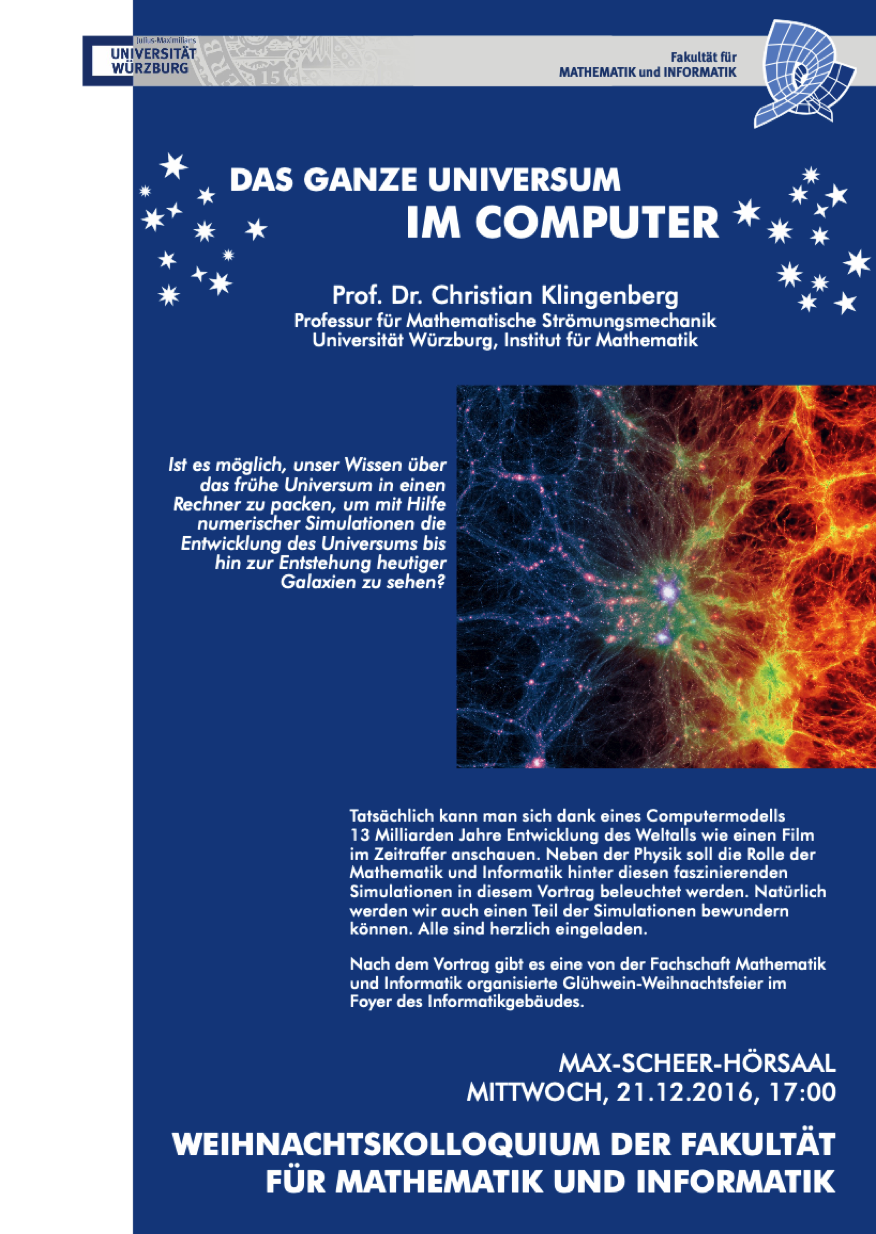 Prof. Eduard Feireisl for the month of October 2016 was a Fellow of the newly founded Siebold-Collegiums of the Julius-Maximilians-Universität Würzburg, Institute for Advanced Studies (SCIAS). He was hosted by the Institut für Mathematik. This is when he and Prof Klingenberg were interviewed giving rise to the enclosed article.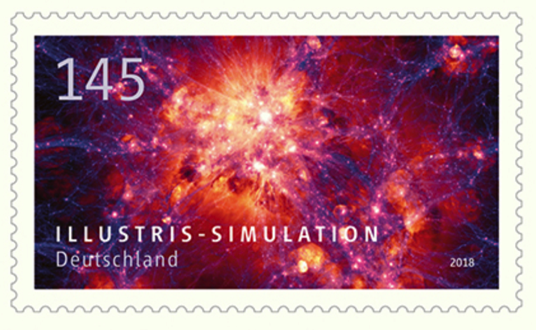 Fritz Röpke (Heidelberg University) jointly with Christian Klingenberg were granted a DFG Project
"Development and astrophysical application of a well-balanced asymptotic preserving scheme for ideal magnetohydrodynamics with gravity".
The goal of this interdisciplinary collaboration is the development of new numerical schemes for three space dimensional simulations of processes in stellar interiors. There will be PhD students both in Würzburg and Heidelberg working on this project.
These PhD students are Claudius Birke in Heidelberg and Giovanni Leidi in Heidelberg.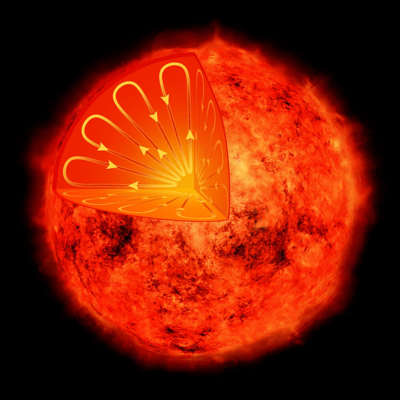 interior of a star (artist's rendition)